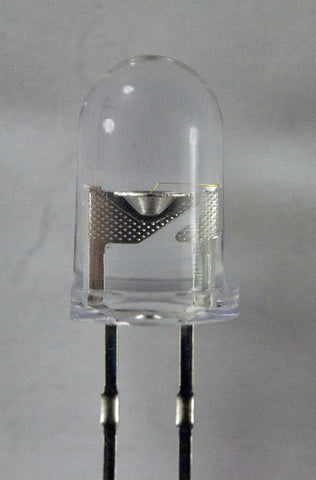 UV LED
T1-3/4 (5mm diameter), 290 mcd luminous intensity @ 20ma. 430nm dominant wavelength.
The second image shows part of a US $20 bill backlit by the UV LED. The color is a bit unnatural due to the purple-tinged visible light output from the LED. That green stripe behind the words "USA TWENTY" is invisible without UV and is part of the anti-counterfeiting measures used in US currency.
Limit your direct exposure to the UV output. I had one customer report "sunburned eyes" while debugging a UV developing system. He was using a large number of LEDs, but care should be exercised at any output level.
| | |
| --- | --- |
| Brand: | Tinkering Supplies |
| Brand Part Number: | GB-333UV1C/L1 |
| Our Part Number: | h1349 |