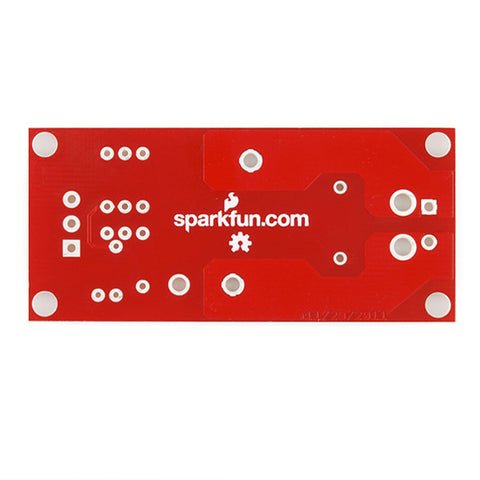 Relay Control PCB
Based on the Controllable Power Outlet Tutorial, this is the bare PCB that allow you to switch high voltages with a simple 0 to 5V GPIO on any microcontroller.
Note:This is only the bare PCB. You must buy the through-hole components and solder them to the PCB. The necessary through-hole components can be found in the parts wishlist below!
Note: Although we have revised this PCB to provide better isolation for the high voltage traces, this board and its parts are really meant for someone with some experience. If you're uncomfortable soldering or dealing with high voltage, please checkout the PowerSwitch Tail II. The PowerSwitch Tail II is fully enclosed making it a lot safer.
Documents:
| | |
| --- | --- |
| Brand: | Sparkfun |
| Brand Part Number: | COM-11041 |
| Our Part Number: | h5726 |
Accessories
---
We Also Recommend